We're bringing the podcast in house today, and for good reason. I'm talking to BarBend's Managing Editor, Andrew Gutman, who's covered some of the biggest events in strength sports history. But it's an especially interesting time for the strength community....
Read more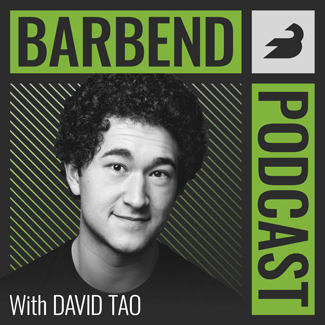 Join the Smartest Minds In Strength
Learn from the top athletes, coaches, and influencers in strength! Each week, BarBend Editor and Co-Founder David Thomas Tao sits down with the strength community's smartest and strongest minds to get their thoughts on training, competition, and coaching. World record holders share their competition secrets. Coaches give their favorite tips. And top thinkers and researchers from the realm of strength science go deep on their most promising findings.
Today we're talking to Spenser Mestel, a journalist who has written for publications like the New York Times, Alpha XR, and of course, BarBend.com. Spenser has an insanely interesting athletic background, from competitive diving